CARRY YOUR CUTLERY - Leaves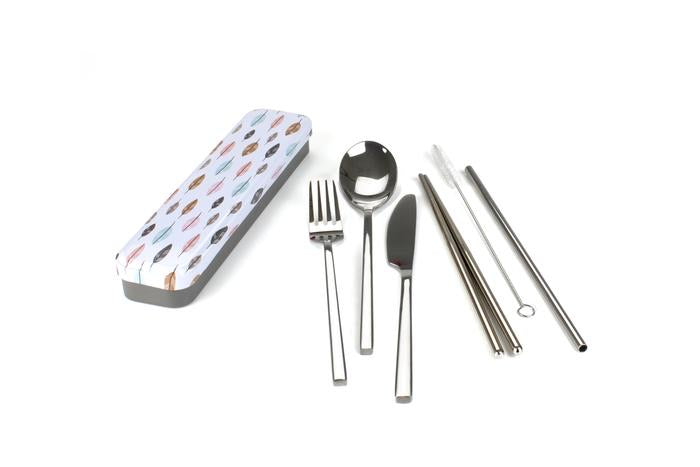 Whether you're in a food court, at a bar or grabbing take-away, say no to single use plastic cutlery and straws.  

Use your own!
Keep your cutlery in your bag at all times, in a handy metal carry case, ready for when you need it!
Set includes all stainless steel (18/10):
forkknifespoonchopsticksstrawstraw cleaning brush
You may also like